Trusted Freeze Dry and Milling Service For Food Products in Coquitlam, BC
Specialists in freeze drying and milling fruits and vegetables products. We can assist you to turn your fresh/frozen raw materials into freeze dried fruits and vegetables or to fine powder based on your specifications!
We accept orders of as little as 1000lb!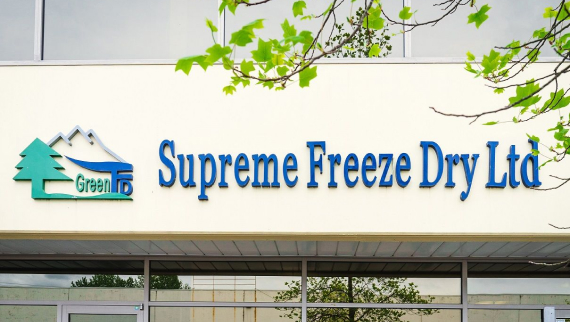 Toll processing is the process of hiring somebody to perform a service on your products for you. It could also be described as contract manufacturing or outsourcing.
With Supreme Freeze Dry, this process couldn't be simpler! Simply send us the product along with your specifications, and we'll get on with doing the work of freeze drying or grinding it for you.
At our facilities, we specialize in food, and the services we provide are:
Freeze drying
Milling
Grinding
Packaging  
Freeze Drying is the process of removing moisture and oxygen from a product using the clever manipulation of pressure. By freeze drying food products, the main cause of decomposition is eliminated, and shelf life can be increased by 10 to even 15 years!
When products are ready to be used, they can be easily restored to their former condition with only the addition of water.
Supreme Freeze Dry is dedicated in processing:
Fruit
Vegetables
Desserts
And many more!  (No Meat Product )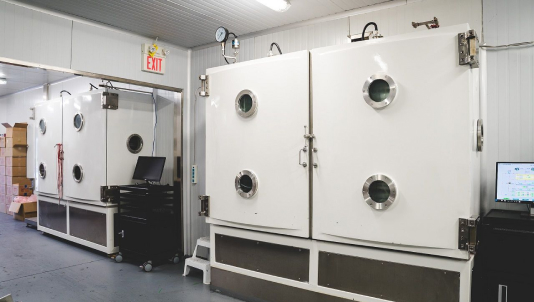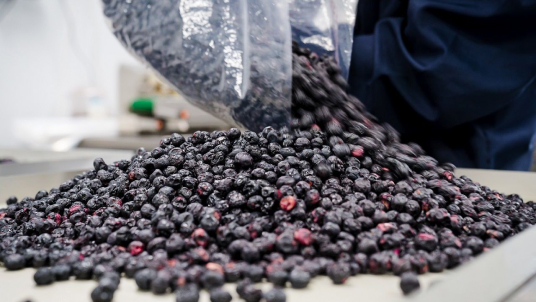 WHAT IS INDUSTRIAL GRINDING & MILLING
Industrial grinding or milling involves using machinery to break solid food material into smaller pieces. It can involve crushing or cutting, and all serves to process raw food matter into a more usable state. Ordinarily, this is the process of breaking materials down into very fine granules.
Along with freeze dry food, Supreme Freeze Dry can work with a wide range of food products:
Consistent and fine powder as per your specifications
Create powder as fine as 0.8mm on a consistent basis.
Perfect for the processing of freeze dried fruits, vegetables or other dry foods to create fine powder. 
Supreme Freeze Dry also offers a packaging service to help get your product in the hands if customers as quickly as possible.
By default, processed products are usually supplied in large commercial grade bags
If you opt to supply your own packaging, we will manually package and seal your products for you as part of the process.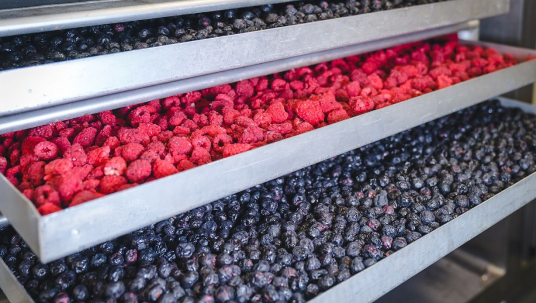 Having been involved in the food manufacturing industry for almost 30 years, Supreme Freeze Dry offers the finest in custom toll processing solutions. With a wide range of options available, we pride ourselves on helping you achieve the perfect outcome. 
We take the time to get to know you, so we can provide the ideal service for your business.
With a wealth of experience in the toll processing industry, we can help you bridge the gap and make your product a reality.  
Nothing leaves our facility without being rigorously tested to the highest standards of quality. 
We offer free delivery to all customers within the Greater Vancouver Area with an order of $2000+. 
TOLL PROCESSING APPLICATION
Toll manufacturing can be an incredible asset to many businesses and is applicable to a variety of different materials. Here are all of the services that we offer: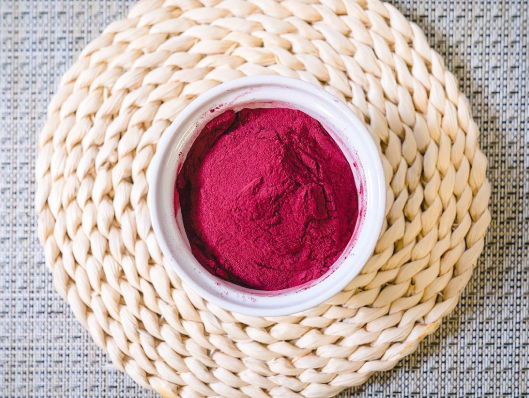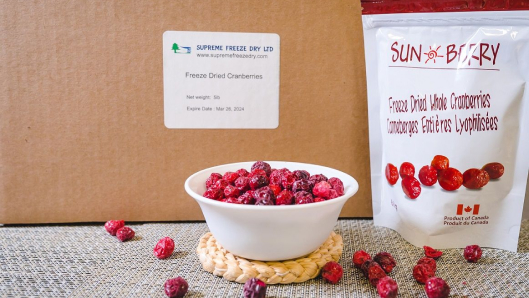 EXISTING FREEZE DRY FRUIT AND POWDER INVENTORY
We carry existing inventory of high quality freeze dry whole fruits and freeze dried fruit powder, ready for packaging and delivery. Bulk volumes available. Purchase online or contact us for custom orders / requirements.
Our freeze dried whole fruit and powder inventory includes:
Blackberry powder / whole fruit
Blueberry powder / whole fruit
Cranberry powder / whole fruit
Raspberry powder / whole fruit
Strawberry powder / whole fruit
Vegetable selection includes:
Beets powder
Kale powder
Pumpkin powder
spinach powder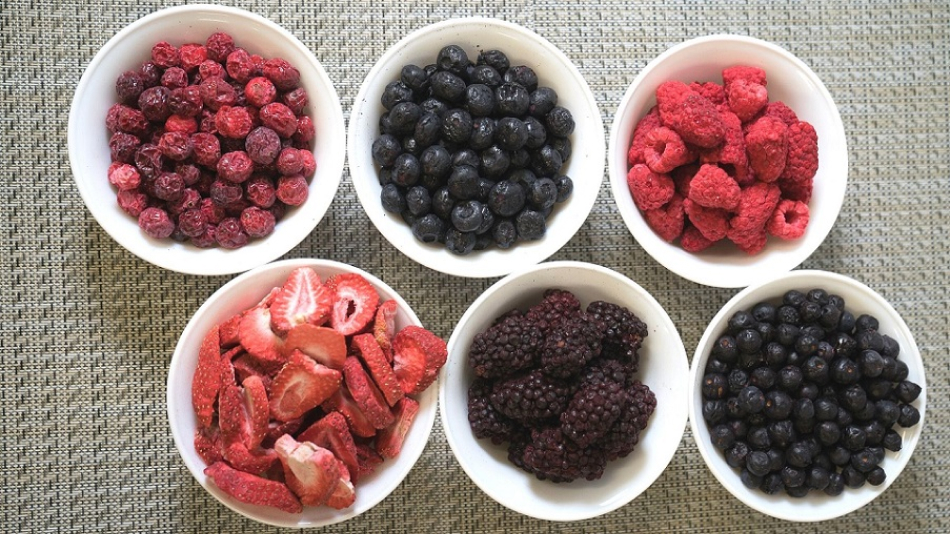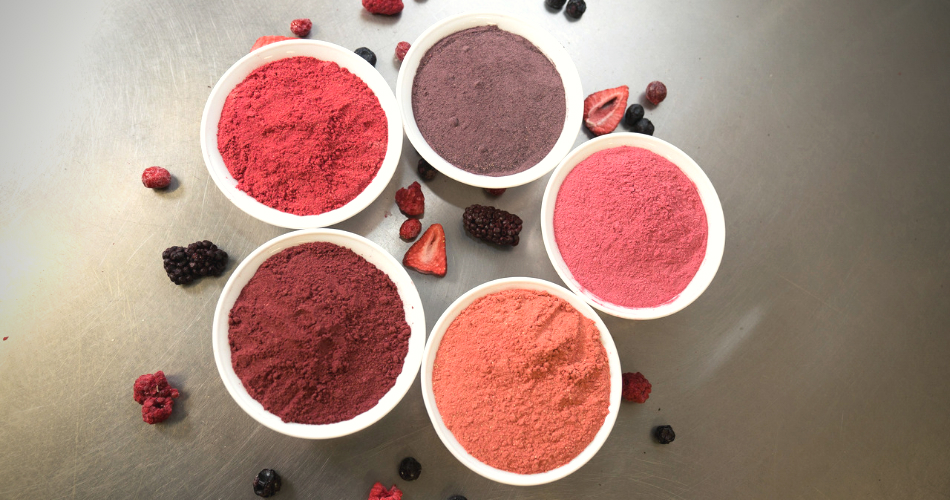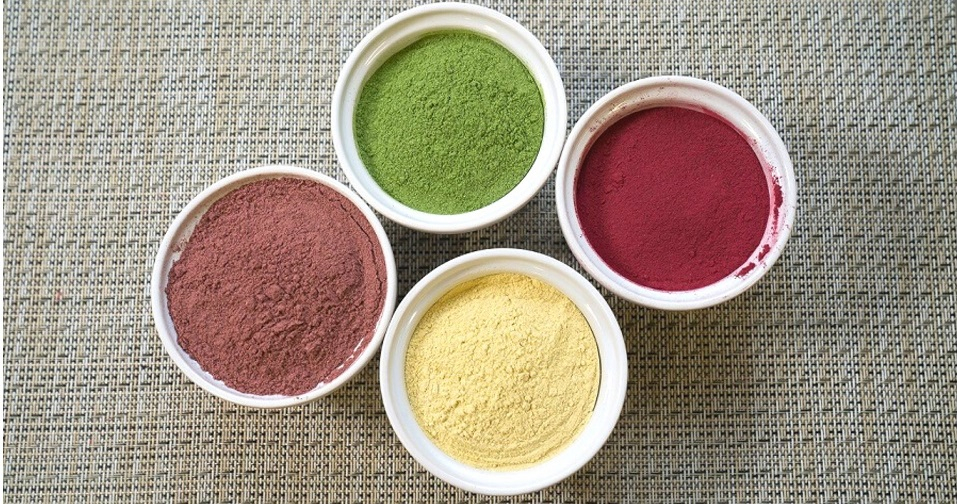 WHO IS SUPREME FREEZE DRY?
Supreme Freeze Dry is a freeze dry manufacturer and toll processing services provider that is devoted to supplying their customers with nutrition-rich freeze-dried products of the finest quality. Here's a little background on who we are and what you can expect when you choose Supreme Freeze Dry:
Located in Coquitlam, BC (in Metro Vancouver)
Facility with a working area of 6,500 ft2
Thrived for almost 30 years in the industry
Renowned for producing high quality berry powders made from sustainably grown fruit.
Providing custom toll processing / contract processing services for food products 
Request a Toll Processing Quote Today!
Supreme Freeze Dry 2020. ALL RIGHTS RESERVED